JumpStart
By Adam Wakefield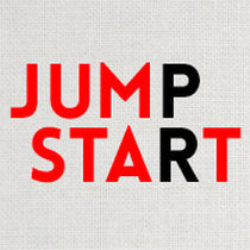 The long-term health of any industry is only as good as the new talent introduced to it. Serving this important function in local PR is JumpStart, which celebrated its first birthday on Thursday, 20 October. Its successes were discussed, and as a sponsor, Netflorist's marketing coordinator, Jolene Bester, shared some best practices.
Launched on 15 October last year, JumpStart, a chapter of the Public Relations Institute of Southern Africa, focuses on offering guidance and support for newly qualified graduates so they can establish themselves in the public relations industry and supporting young PR professionals to grow their careers.
Megan Cowley, founder of JumpStart, told attendees at The Pear Tree boutique business centre in Craighall Park that it had been a whole year since the beginning of their mission.
They aim to "empower the youth, giving them a voice" and the courage to offer an idea instead of sitting quietly in the corner.
Since its founding, JumpStart have hosted events across 2016, covering topics such as the journey from PR professional to APR, media relations, how to make your boss really need you, and building relationships through communications.
"We've had a wonderful year. It's been absolutely amazing, but I can't help but thank all of you for all the support you've given, from the committed members, to the regulars, to the non-regulars," Cowley said.
Following these remarks, Bester took over, focusing on the success Netflorist has had in the digital space through its use of email.
Among the many titbits Bester shared was Netflorist's use of humour in transactional emails versus those suited for different purposes, the importance of AV testing over a period of weeks when using email, using text in emails to compensate for browser idiosyncrasies, and the importance of personalisation.
"We can personalise your email based on the method you use to pay. This is very important because it inspires user interaction with email. Without user interaction, we get filtered to a spam folder," Bester said.
"The more personal we can make it, the better for you."
When it comes to email interaction, the four things Netflorist seek to do, in descending order, is first catch your attention via the subject line, get you interested, exhibit your desire through a clicking action, and lastly, adding an item to your basket.
Bester later described a drip email campaign, applying to both a registered purchase and non-purchase. First, there is tracking the order or how to order, followed by an exclusive offer at Netflorist. Next is informing the user that Netflorist is more than just a flowers shop, proceeded by a personal reminder service, and lastly, same-day delivery and the Netflorist blog.
The reminder emails that Netflorist send have also proven to be very successful. They are able to discern when a previous customer should be reminded of an important upcoming date through scanning for the word anniversary, as an example, in emails and cards previously sent.
With Netflorist working within the impulse-buy realm, they also remind customers who have added an item to their basket but failed to complete the transaction that the basket still exists, and is available for a limited time only for execution.
Even the times when emails and the types of emails sent are important. One day in which Netflorist do not send any emails is Friday.
"Netflorist is an impulse purchase. We don't want to give you the weekend to think about this," Bester said.
After giving a few more insights, Bester swapped places with Cowley again, who repeated her thanks to all those who had supported JumpStart over the previous year, and hoped the coming year will prove just as rewarding.
Source: www.mediaupdate.co.za